New Garages Franklin Indiana
Are you thinking about building a new garage or shop onto your Franklin, Indiana property? Adding a detached garage to your home has many advantages, such as the increase in storage space and even the possibility of adding a suite above the garage for extra living space or even some extra income in the form of a rental suite.
Depending on the size of your property and the zoning you have, there are generally two types of garages or shops we can build for you. Both will require a foundation, electrical, and plumbing if you want it and we can build as simple, or as elaborate of a structure as you'd like.
Detached Garages and Shops
A detached garage or shop is an outbuilding. It's not attached to your home in anyway. It may have it's own power supply on a separate metering system and can have it's own plumbing too. If you want to build a large 2 or 3 car garage and you have the available property, then the detached option is probably best for you.
Attached Garages and Shops
An attached shop or garage would be built onto your existing home and simply blend into the homes construction. It will look like it was built with the garage from day one. Attached garages and shops are best suited if you have a small property or only require a much smaller space, such as a single car garage or maybe just a small workshop or storage space.
Here are some more reasons you might want to have a garage built on your property.
Securely park your vehicles.
Securely store toys such as Motorcycles and Boats.
Never scrape your car windows in the winter again.
A warm and dry place for a workshop.
Secure storage.
Better resale value.
Above the garage is a great place to turn into a home office or even a revenue generating rental that would eventually pay for itself.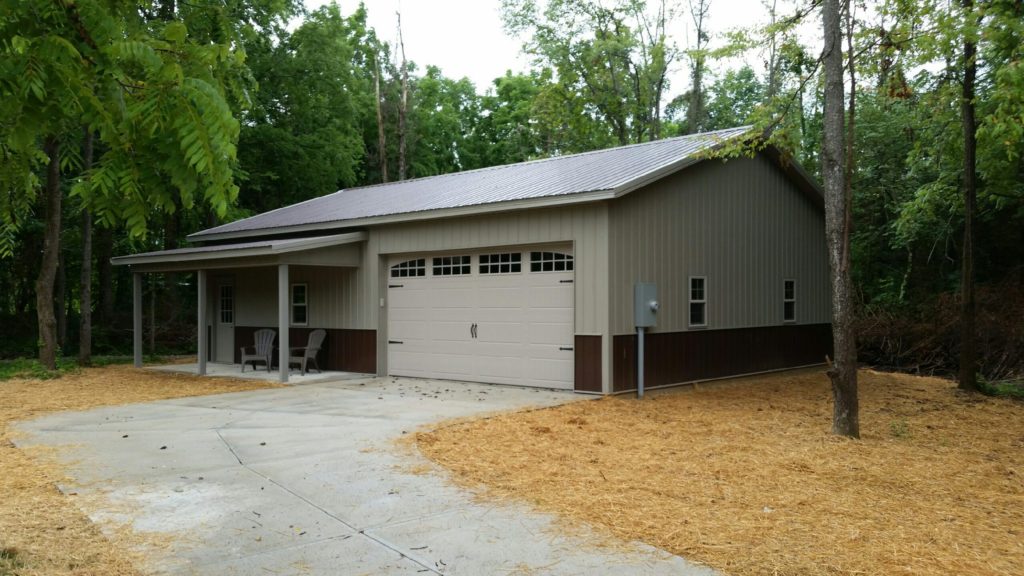 We don't force you to use a "pre built" garage package. We can build your garage whatever size you want. (local codes and bylaws will apply). We are flexible in the shape, roof pitch and design. We will build a garage for you and your family that truly meets your needs and best utilizes your available space and budget.
We realize that you've got many choices when it comes to choosing a building contractor to help you design and build a garage for your Franklin, Indiana home. We want you to know we understand and appreciate the commitment you are about to make to your home and we take it very seriously. When you choose BC Construction, you're choosing a partner in making your home a better place. We guarantee it!